In conjunction with an IconSysten Specs & Standards solution, the IconSystem CAD File Downloader is a Windows Desktop App that allows you to bulk-download CAD files from the cloud-based solution, directly to a chosen folder on your PC.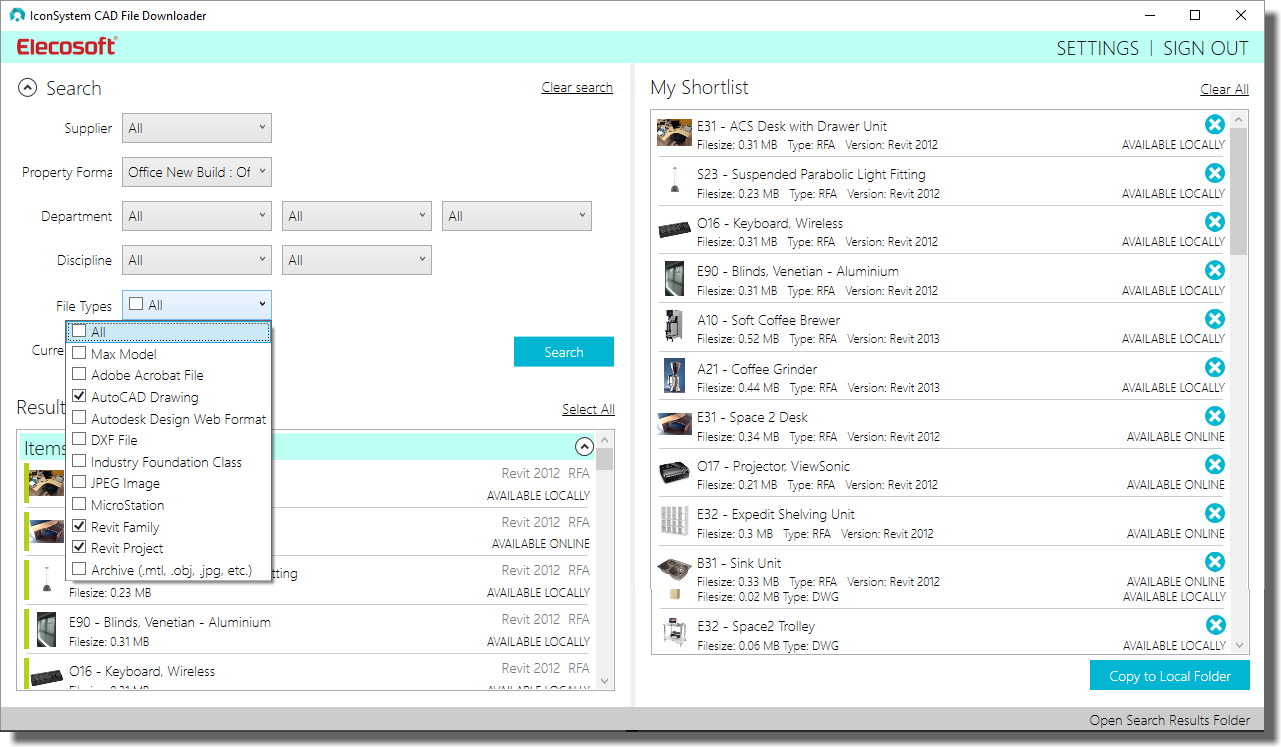 Specification items held in the Specs & Standards solution can have a range of CAD file types (such as AutoCAD drawings, Revit Families, 3D Studio Max files, etc.) attached to them. The CAD File Downloader allows you to perform various searches on an IconSysten CAD Library and then bulk-download selected files onto your computer ready to be used in a CAD model.
The software has been designed to run on Windows XP or later.
If you are already a user of an IconSysten website that is in use by one of Elecosoft's clients, you can use your normal login details to access CAD files from that client website.
If you have access to YouTube, you may like to watch our IconSystem Specs & Standards CAD Library demonstration and then the IconSystem CAD File Downloader demonstration.