In conjunction with an IconSystem Specs & Standards solution, the Block Library routine of the IconCAD Add-In allows you to search for and then drag-and-drop selected AutoCAD Blocks from the cloud-based solution, directly into your AutoCAD Drawing.
To perform a simple search, enter a Keyword and click the Search button; use the Advanced search options if required. Hover over an image to see a larger preview. Use 'Toggle Image Source' to flip between the photograph attached to the item data sheet and the image associated with the AutoCAD Block...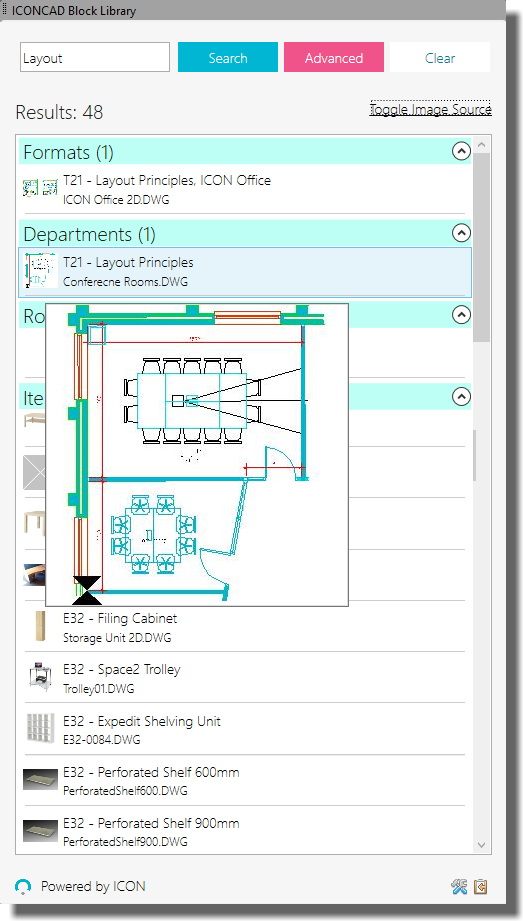 ...when you're ready, click on an item then drag and drop it into AutoCAD.
Please Note: Before the Block Library starts, IconCAD makes a couple of checks to see if there are any program and / or client specific updates available. If any are available, they will automatically be installed.